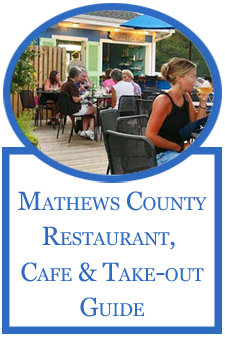 Mathews County has only a few and very special restaurants to charm and delight. We may be small but we have everything to tantalize the taste buds. Check us out. You'll be surprised!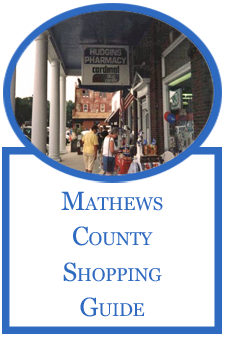 You'll find a wonderful assortment of specialty shops and restaurants throughout the county, with the majority lining our quaint Main Street in Mathews Court House. Art is abundant and spending the night is simply a great experience.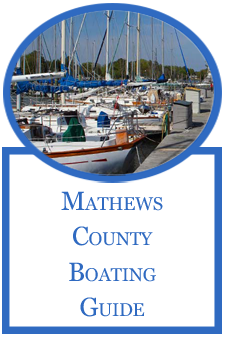 Imagine a morning stroll along a solitary beach accompanied only by a skirting band of Sandpipers, or an evening kayak amid golden colored marshes. Mathews is Virginia's second smallest county, with over two hundred miles of Chesapeake Bay shoreline and over twenty public water access points. Rich in centuries of maritime tradition, quiet country roads lead past stately historic homes to the river's edge and a life of boating, fishing, sailing and relaxation.
History buffs can find an abundance of colonial and Civil War sites to explore in Mathews. The Mathews Court House Square is a collection of 18-century and 19th-century buildings along with an active historical society. Take advantage of numerous self-guided trails as well as enjoy guided treks on the county's birding, bicycling and driving tours. Don't miss the serenity of the Chesapeake Bay. Visits Bethel Beach Natural Area Preserve and New Point Comfort Nature Preserve to appreciate the unspoiled ecosystem.